INNOVATION, DESIGN AND QUALITY
About
We're not lying when we say that at Destiny we're a big family. We are part of the Aquaclean Group, an important business holding with international projection, and more than 50 years' experience in the textile sector, where we strive to find the latest trends, the most contemporary design and premium quality.
We're a young, multi-disciplinary team, working side by side, combining knowledge in design, decoration and textile technology. Together we have positioned Destiny Decor as a reference brand for consumers and professionals in the decoration and interior design sector, thanks to our products' quality and design.
At Destiny we specialise in dressing your home. We help you create unique areas where you can enjoy your memories and special moments. Therefore, we offer you the latest in vertical textile decoration, from Japanese panels to conventional blinds, including, net curtains, roller blinds and vertical slat blinds. If you want to see them, take a look at our products section. You won't know which one to choose!
Innovation
All the Destiny departments breathe innovation. This means we are constantly evolving, both in manufacturing and design processes, so we can offer you the latest trends in vertical textile decoration.
Design
We dress your home with the latest decoration and interior design trends. Colours, patterns and textures combined perfectly to create very special, unique areas with you.
Quality
At Destiny we don't think quality is controlled. It's created. We specifically define our manufacturing processes so as to offer you top quality products.
Our production plant, offices and showroom are housed on our 3500 sqm. premises, in Muro de Alcoy, Alicante.
Here we design and manufacture, and make sure that each client receives their orders, by defining each process and project stage with dedication and care.
As we're a good family, our departments communicate correctly and constantly. Each and every one of us is involved in this project that brings us together, and you can see this in our products.
At Destiny we work to guarantee the best quality in all our activities, and we also strive to being environmentally-friendly.
We have obtained the ISO 9001 certificate and our management policy is based on our commitment to continuous improvement, training and qualifying our human team and customer satisfaction, which is always the most important for us.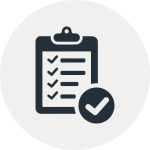 QUALITY MANAGEMENT POLICY